We're tracking the latest on the coronavirus outbreak and the global response.Sign up here for our daily newsletter on what you need to know.
The U.S. death rate continues to soar as the nation reached a record for daily cases. Infections are nearing a total of 12 million, with states including Ohio and California posting new Covid-19 highs.
Spain expects half of its population to be vaccinated by May as the government plans to start a campaign in January, according to a report in El Confidencial
Europe is risking a third virus wave next year unless governments take more action on issues such as isolation and surveillance, according to David Nabarro, the World Health Organization's special envoy on Covid-19 preparedness and response.
Subscribe to a daily update on the virus from Bloomberg's Prognosis teamhere. Click CVID on the terminal for global data on coronavirus cases and deaths.
Spain to Start Vaccinations in January (9:10 a.m. NY)
Spain's campaign to vaccinate its population against Covid-19 will begin in January and will be voluntary, El Confidencial reported, citing Health Minister Salvador Illa.
Spain expects to vaccinate about half its people by May, Illa said. The government plans to reveal further details of its vaccination strategy on Nov. 24.
U.S. Death Rate Continues to Rise (8:21 a.m. NY)
The U.S. reported 1,870 fatalities on Friday, in a week in which the death rate rapidly rose, according to data compiled by Johns Hopkins University and Bloomberg.
The daily average over the last week is now 1,440, compared with 1,177 the week before. That's the highest level since last spring, when the outbreak in New York and the northeast pushed fatalities to a daily peak of more than 2,600 in late April.
Poland Reopens Malls, Keeps Schools Shut (6:30 a.m. NY)
Poland will allow shopping malls to reopen, while keeping restaurants, cinemas and schools closed as Prime Minister Mateusz Morawiecki asked for patience until a vaccine arrives.
Poland introduced a near-full lockdown earlier this month after infections surged in October, with daily deaths climbing to a record 637 earlier this week. Schools will remain closed until at least mid-January, while gyms, cinemas, theaters and restaurants won't reopen before Dec. 27.
Morawiecki asked Poles to stay at home for Christmas, adding that the government is working on legal ways to limit travel during that period.
Hong Kong and Singapore Delay Travel Bubble (5:30 p.m. HK)
Hong Kong and Singapore will postpone the world's first quarantine-free travel bubble for two weeks after a surge in infections in Hong Kong. That's a setback for their flagship airlines and tourism businesses looking to kickstart a recovery.
Under the current agreement between the two financial hubs, the arrangement is suspended for two weeks if the seven-day moving average of unlinked cases rises to five in either city. The average rose to 3.9 on Saturday from 2.1 a day earlier. The details of the formal re-introduction of the plan will be announced early next month, according to Edward Yau, Hong Kong's secretary for commerce and economic development.
U.K. to Ease Restrictions Over Holidays (5 p.m. HK)
The government is preparing to relax the U.K. lockdown to allow "several" families to form a bubble for up to a week over the Christmas period, the Telegraph said on Saturday. The so-called winter plan will outline replacement measures to the current lockdown and will be announced as soon as Monday, the newspaper reported.
Separately, a British hospitality organization warned that the government cutting the job retention bonus will cost the industry 2.1 billion pounds ($2.8 billion) and lead to job cuts, the Telegraph said. U.K. Chancellor of the Exchequer Rishi Sunak will unveil the government's spending plans for the next year on Wednesday.
Prime Minister Boris Johnson tweeted on Saturday that he's still self-isolating and working from his Downing Street office.
Iran Offers More Support as Lockdown Starts (5 p.m. HK)
The Iranian government will make monthly payments to almost 30 million people over the next four months to support the economy during the coronavirus outbreak, President Hassan Rouhani said. Iran started a two-week lockdown on Saturday, reducing economic activity to essential services and businesses in many areas.
Hungary Posts Record Deaths as Infections Plateau (4:50 p.m. HK)
Hungary reported a record 121 deaths from the coronavirus on Saturday, though the number of hospitalized patients and new infections showed signs of leveling off. Hungarian authorities have been bracing for a further deterioration in the pandemic through mid-December.
WHO Special Envoy Criticizes Response in Europe (4:40 p.m. HK)
Europe, and Switzerland in particular, have failed to learn the lessons from the first wave of the virus, said David Nabarro, the World Health Organization's special envoy on Covid-19 preparedness and response. While Asian countries maintained restrictions after lowering infections, the response in Europe was incomplete and governments missed the opportunity to strengthen infrastructure during the summer when the first wave was brought under control, Nabarro told Swiss newspaper Schweiz am Wochenende.
Without further action now, Europe will experience a third wave early next year, said Nabarro, adding that surveillance of individuals self-isolating needs to be done by the government. It's too serious to be left to individuals, he said.
Russia Posts Record Number of Covid-19 Deaths (4:30 p.m. HK)
Russia had 467 deaths from Covid-19 in the past day, a new daily record, the government's virus response center said Saturday. That means 35,778 people have died from the disease, although more comprehensive mortality data suggests the toll was already over 55,000 by the end of September.
There were also 24,822 new coronavirus cases in Russia, which was also a daily record for the nation with the fifth-most cases globally. While the Kremlin has imposed new restrictions as the virus flared up in recent weeks, it has so far resisted a broad lockdown such as those imposed in some European countries.
Health Minister Says Belgium Could Get Vaccines Around New Year (3:50 p.m. HK)
Belgian Health Minister Frank Vandenbroucke told VTM Nieuws on Friday that it's possible the country could get its first Covid vaccines at the start of the new year, according to De Tijd newspaper.
"If that works out it will be very good news for us," Vandenbroucke said, adding that the quantities wouldn't be very large yet.
Germany Adds 23,000 New Cases as Infections Top 900,000 (3:40 p.m. HK)
Germany added nearly 23,000 new coronavirus infections as of Saturday morning, lifting the total above 900,000.
The regions of Bavaria, Berlin, Bremen, Hesse, North Rhine-Westphalia and Saxony have posted the highest infection rates recently and the number of Covid-19 patients in intensive care has "risen sharply" since mid-October, the Berlin-based Robert Koch Institute said.
Germany is already in a partial lockdown that has closed museums, bars and restaurants but kept schools and most shops open. That may be extended well into next month as Europe's biggest economy seeks to regain control over the spread of the coronavirus before people head home for the holidays, Bloomberg Newsreported on Friday.
CanSino Says Spiking Infections Are Speeding Up Its Vaccine Test (2:43 p.m. HK)
CanSino Biologics Inc. said surging infections around the world will allow it to quickly reach an interim milestone to analyze the efficacy of its single-shot vaccine.
The Chinese company is testing its vaccine in Pakistan, Mexico, Argentina, Chile and Russia, Zhu Tao, the company's chief scientific officer, said at a forum in Zhuhai. CanSino needs 50 Covid-19 cases for an interim analysis and expects to quickly get them, he said. China's military has approved CanSino's shot for use among its personnel.
Hong Kong Adds 45 Virus Cases, Highest in 3 Months, HK01 Reports (12:55 p.m.)
Hong Kong added 45 new coronavirus cases Saturday, the highest daily toll in three months, news site HKO1 reported, after the city imposed new social restrictions as it braced for an expected new wave.
Hong Kong reported 26 new infections Friday, 21 of which were locally transmitted, with nine from an untraceable source. The government has also detected over 40 preliminary cases awaiting confirmation.
The government suspended classes for primary school levels 1 to 3 from Nov. 23 for two weeks, after shutting kindergartens and nurseries a week ago due to outbreaks of upper respiratory tract infection. No students or school staff have tested positive for Covid-19 yet, said officials.
On Saturday, the government said it would ban live performances in catered premises such as clubs, pubs and nightclubs, and shut all party rooms. The rules take effect at midnight on Nov. 22.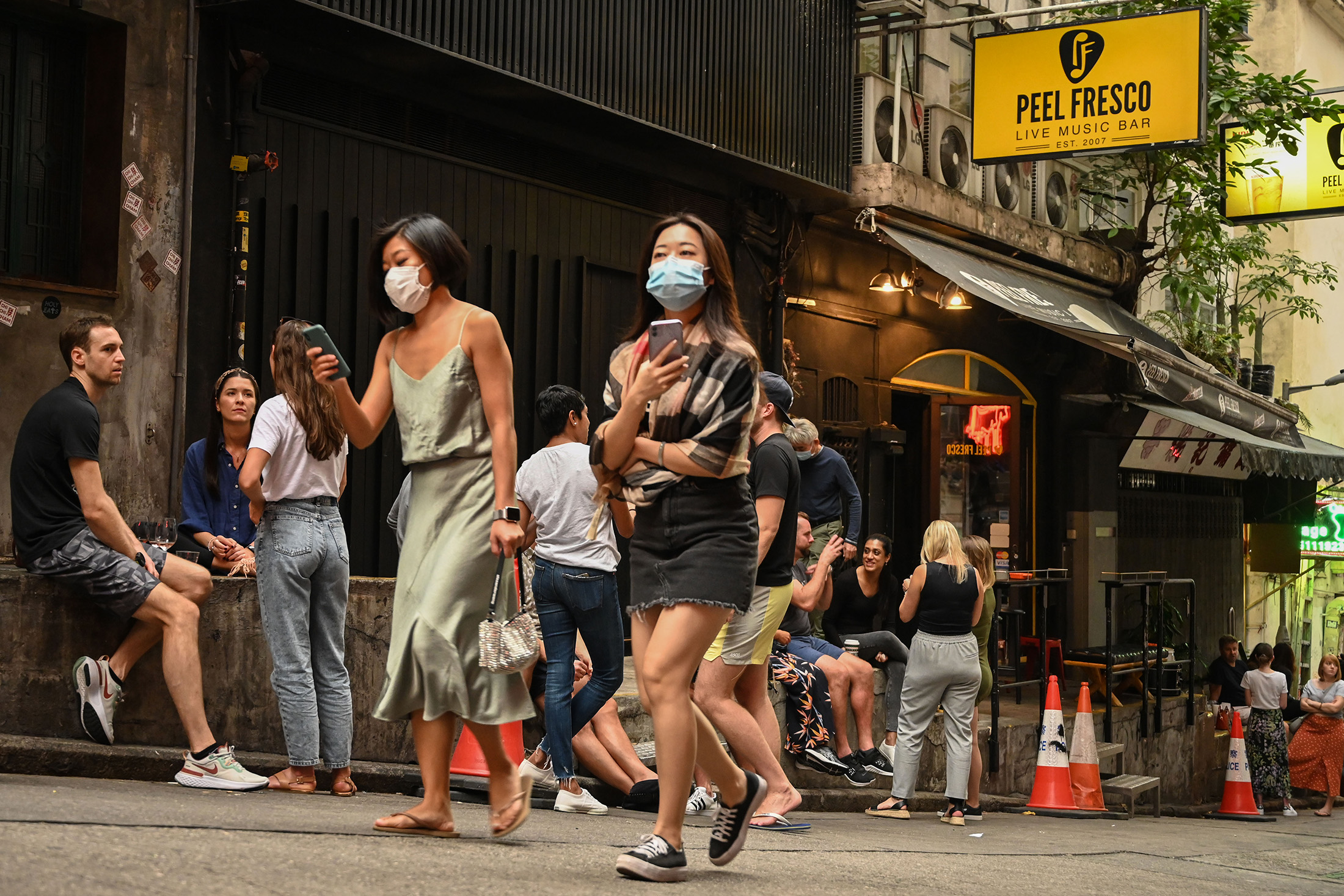 U.S. Coronavirus Cases Surge by More than 195,000 (11:21 a.m. HK)
The U.S. recorded 195,690 new coronavirus infections on Friday as California and Ohio were among states to post new highs.
More than 11.9 million people in the U.S. have now been infected, according to data compiled by Bloomberg from sources including Johns Hopkins University. The U.S. has posted daily cases above 100,000 for more than two straight weeks.
Colorado Infection Rate Spikes to 1 in 49 Residents (10:26 a.m. HK)
An estimated one in 49 residents of Colorado are infected with Covid-19, the most since the pandemic erupted, the state's Department of Public Health and Environment announced Friday. Colorado's population is about 5.7 million.
At the current pace, the state could soon exceed hospital intensive care unit capacity, said Jonathan Samet, dean of the Colorado School of Public Health. A ban on private gatherings took effect in Denver, the state's largest city, Friday.
Shanghai Quarantines 86 People in Contact With New Cases (9:40 a.m. HK)
The Shanghai government said it put 86 people into quarantine because they had close contact with two new confirmed coronavirus cases.
Virus tests on those in quarantine showed negative results, the government said on Saturday.
Donald Trump Jr. Tests Positive (7:06 a.m. HK)
President Donald Trump's oldest son, Donald Trump Jr., tested positive for coronavirus infection earlier this week and is isolating, according to three people familiar with the matter. A spokesman for Trump Jr. said in a statement he is asymptomatic for Covid-19, the disease caused by the virus.
Trump Jr. adds to the dozens of people associated with the president who have been infected by the virus, including Trump himself. On Friday, Rudy Giuliani's son Andrew Giuliani, who is a White House aide, announced on Twitter he had tested positive.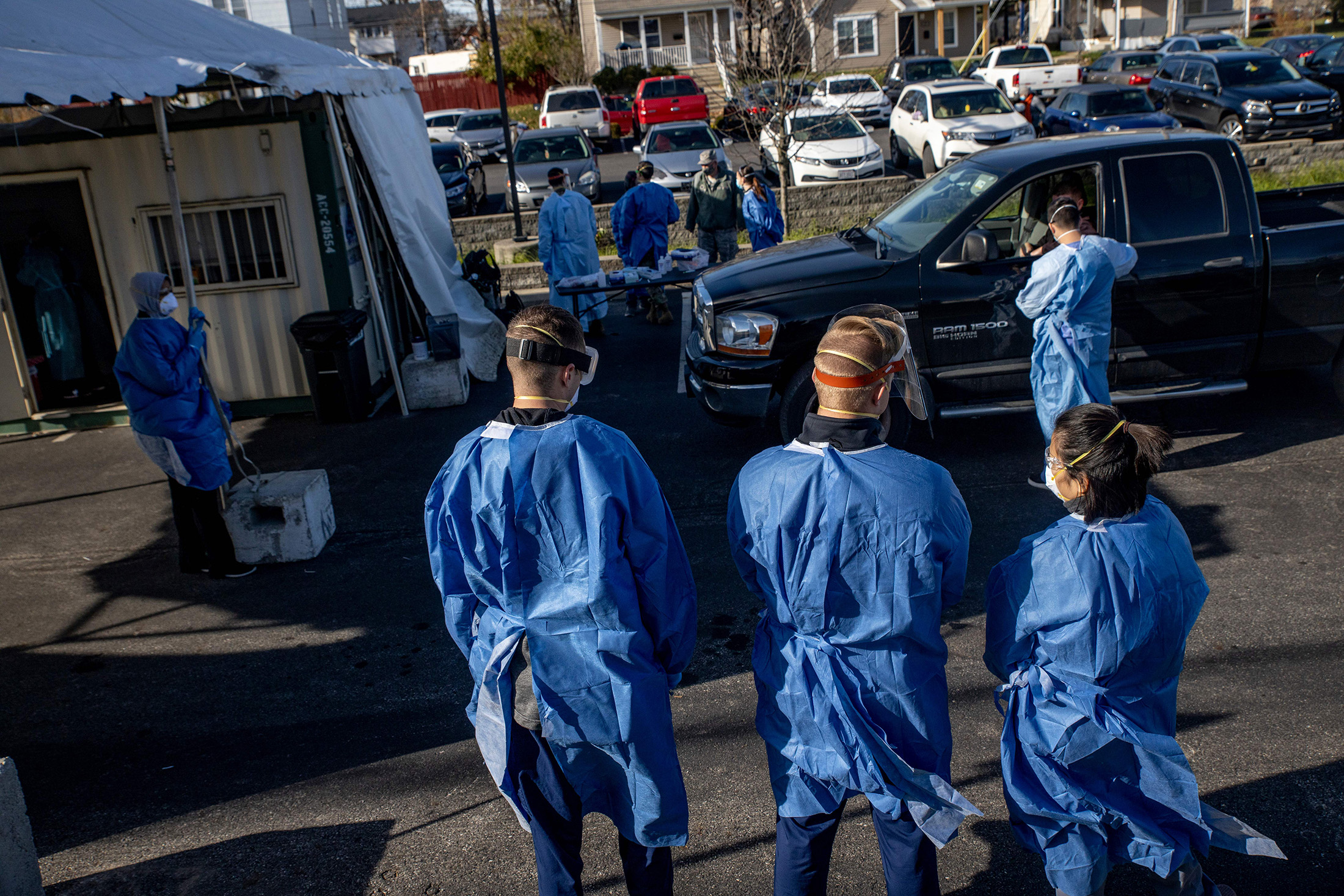 Texas Logs Its Second-Highest New-Case Tally of Outbreak (5:50 p.m. NY)
Texas recorded almost 12,000 new cases in the past 24 hours, just shy of the record 12,256 posted a day earlier, according to state health department figures released late Friday.
It was the third time in four days that the second-largest US state disclosed more than 10,000 positive tests. Hospitalizations surged above 8,000 for the first time since early August. Fatalities increased by 183 to 20,296, state data showed. The record new-case count figure reported on Thursday was revised down by 37 cases because of an undisclosed reporting error.
Toronto Goes Back to Lockdown (4:47 p.m. NY)
Canada's largest province ordered alockdown in Toronto and one of its suburbs, a declaration that forces shopping malls, restaurants and other businesses to close their doors to slow a second wave of coronavirus cases.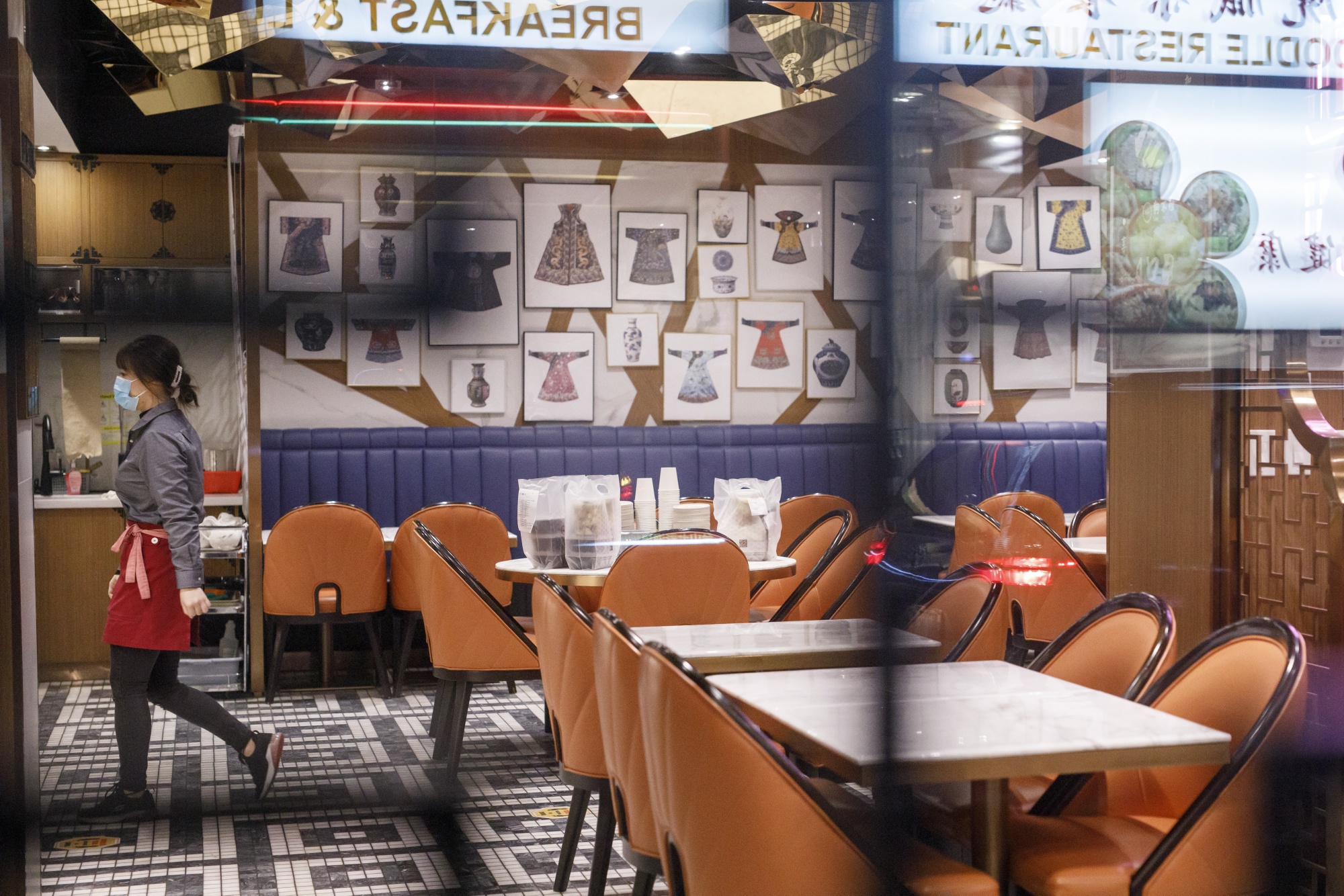 Ontario, home to 14.7 million of the country's 38 million people, said all non-essential retail stores in Toronto and Peel will have to close, though they can take orders for outdoor pickup and delivery. Restaurants will be allowed to operate takeout and delivery services only. Personal services such as salons will also shut down and indoor gatherings will be largely banned. The measures take effect Monday.
Brazil Passes 6 Million Cases as Covid-19 Roars Back (4:43 p.m. NY)
Brazil reached6 million coronavirus infections amid growing signs the spread is accelerating in what was already one of the world's hardest-hit nations.
Sao Paulo, one of the early hotspots, is of particular concern as data show hospitalizations on the rise, threatening to stretch the health system to its limits. Nationwide, the daily infections have jumped 25% in the past two weeks as testing picked up, according to the country's association of diagnostic medicine.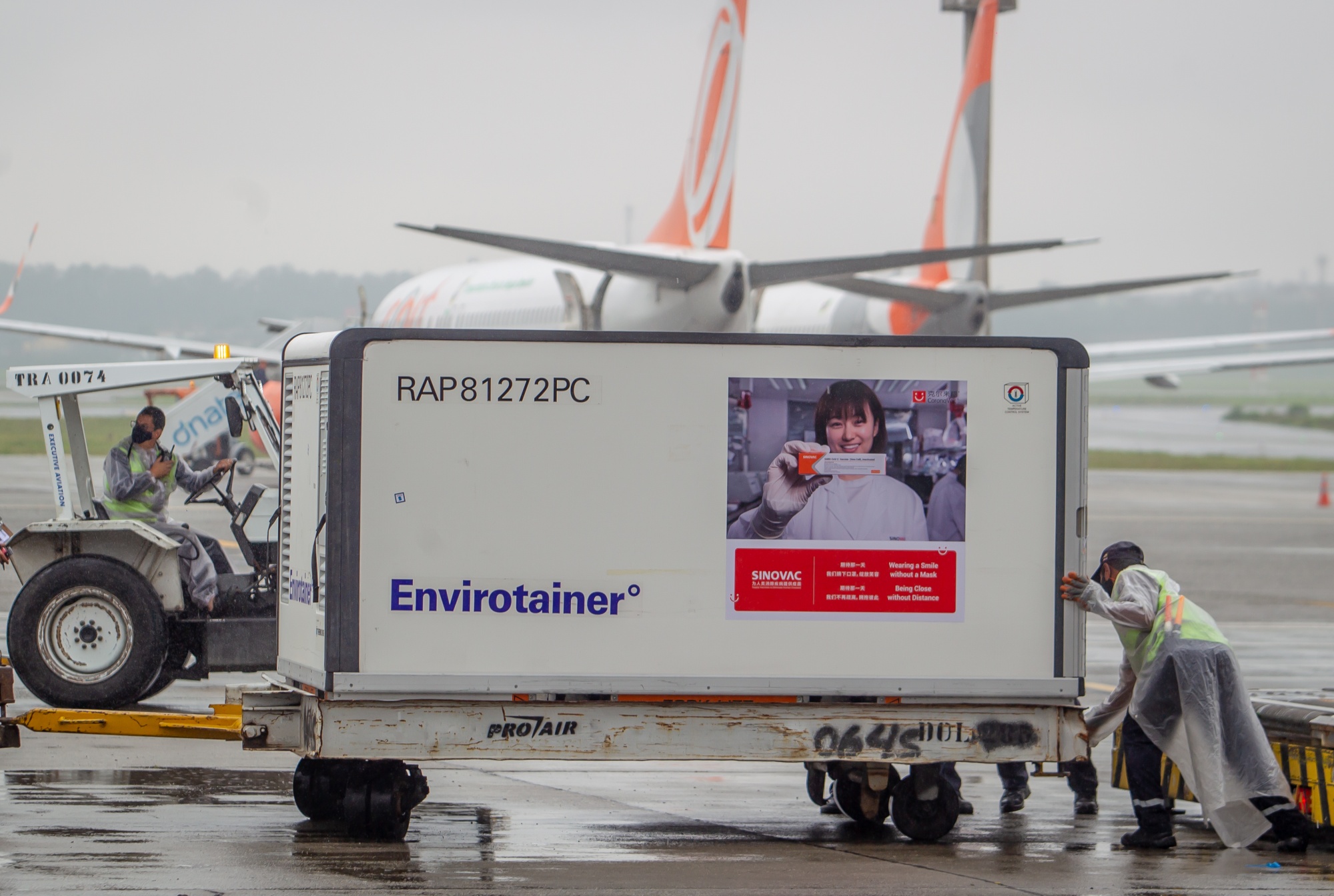 NYC Restaurants Likely to Stay Open for Now (4:23 p.m. NY)
New York City restaurants are expected to remain open through the Thanksgiving holiday, Governor Andrew Cuomo said.
The city hasn't yet met the state's criteria that would require a shutdown of indoor dining, and isn't expected to do so until December at the soonest, Cuomo said on a call Friday with reporters.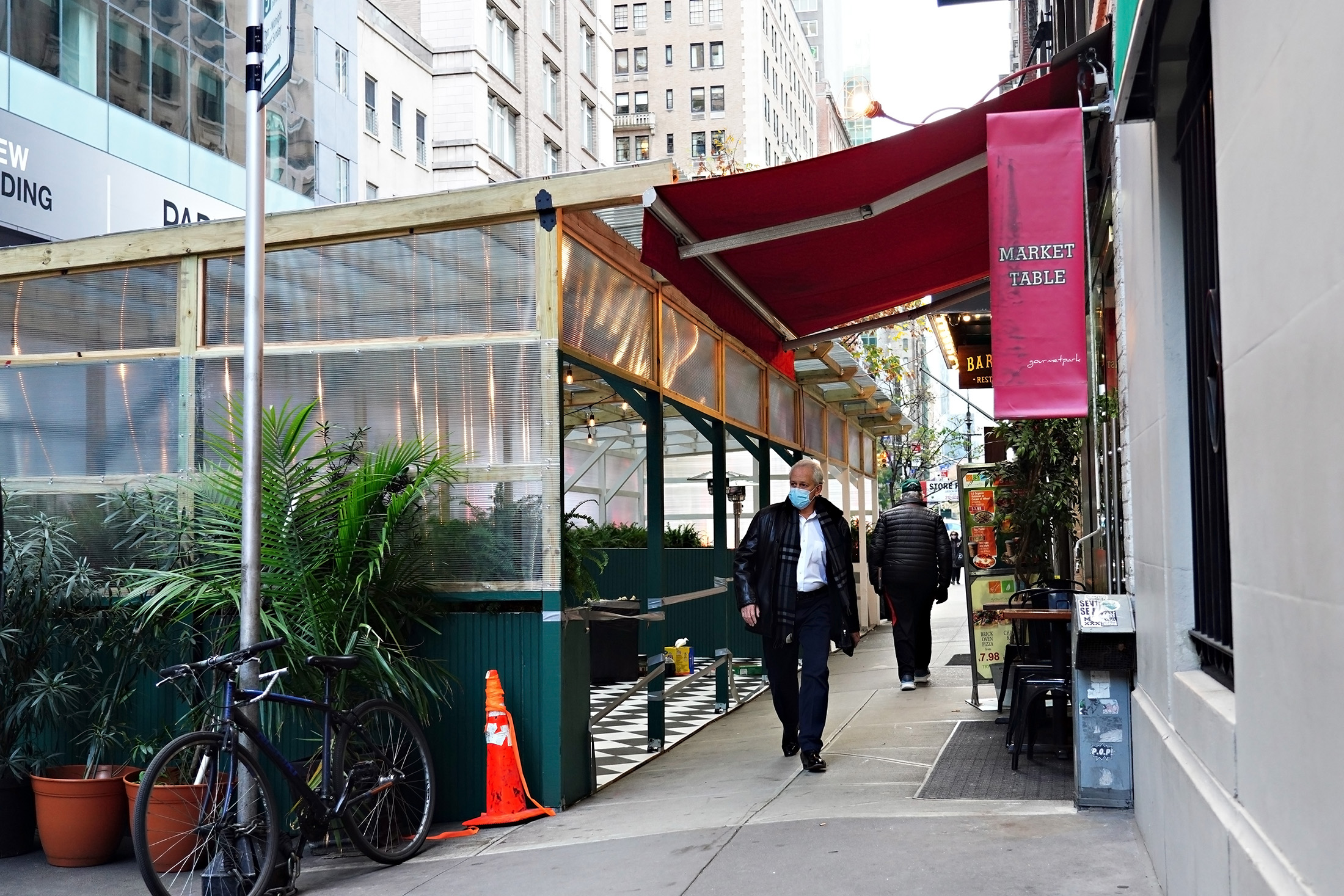 The state requires a seven-day average Covid-19 positive-test rate of 3% for 10 days before an area has to shut down indoor dining and other "high-risk" nonessential businesses, Cuomo said. New York City has different criteria for calculating its average test rate, and has already reached 3%, resulting in a shutdown of its school system this week
While state cases and hospitalizations continue to rise, they are doing so at a manageable rate, Cuomo said. The state reported 5,468 positive cases for Thursday, the most since late April; It conducted 205,000 tests, the most in one day by any state ever, according to Melissa DeRosa, secretary to the governor.
Pfizer Covid-19 Vaccine First to Seek Emergency U.S. Clearance (2:52 p.m. NY)
Pfizer Inc. filed with U.S. regulators for anemergency-use authorization for its Covid-19 vaccine, seeking clearance for an experimental shot that's expected to play an important role in an immunization effort to halt the virus.
The vaccine, developed by the U.S. drugmaker with its German partner BioNTech SE, is the first to seek authorization from the Food and Drug Administration. An emergency clearance would allow Americans to access the vaccine before it's granted full approval. It is likely to first be made available on a limited basis to health workers and older Americans.
France Hospitalizations Drop for 4th Day (2:22 p.m. NY)
France reported a fourth day of falling hospitalizations and patients in intensive care for Covid-19 on Friday, after health authorities said the country has passed the peak of its second wave of the coronavirus.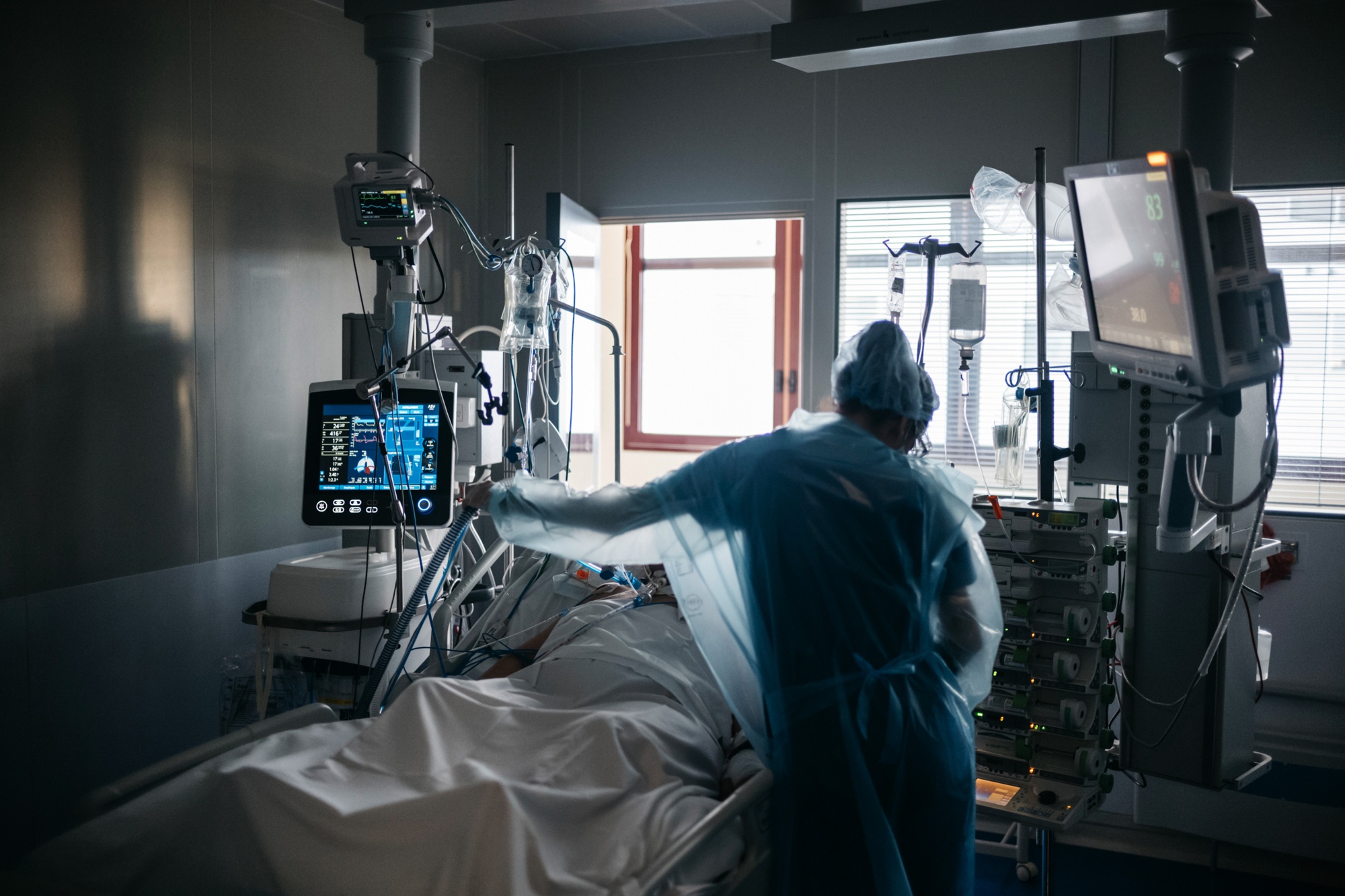 President Emmanuel Macron is scheduled to speak on Tuesday, when he is expected to give a road map for easing of the country's lockdown measures.
New confirmed cases increased by 22,882 to 2.1 million, while the weekly pace of infections continued its decline of the past two weeks. The rate of positive tests fell to 15%, from a peak of more than 20% earlier this month. Deaths linked to the virus increased by 1,138 to 48,265.
Johnson Plans Overhaul of Covid Rules (1:30 p.m. NY)
U.K. Prime Minister Boris Johnson's officials are consideringplans that would spell the end of targeted local lockdowns, with tougher restrictions instead placed on broader regions of England next month. England is in a nationwide lockdown that Johnson has promised will end on Dec. 2.
England's infection rate continued to rise, with one in 80 people having the disease in the week to Nov. 14, according to Office for National Statistics figures published Friday. However, the pace has leveled off in recent weeks. There were an estimated 38,900 new cases per day in the latest week, down from almost 48,000 in the previous seven days.
— With assistance by Henry Goldman, Shruti Singh, Vincent Del Giudice, Robert Langreth, Kait Bolongaro, Paul Tugwell, Marco Bertacche, Kara Wetzel, Ilya Banares, Riley Griffin, Caroline Aragaki, Simone Preissler Iglesias, Marisa Wanzeller, Emma Court, Jennifer Jacobs, Tyler Pager, Mario Parker, Shawna Kwan, Soraya Permatasari, Jing Yang, Joe Carroll, David Ramli, Rainer Buergin, Marion Halftermeyer, Andras Gergely, Henry Meyer, Arsalan Shahla, and Ian Fisher