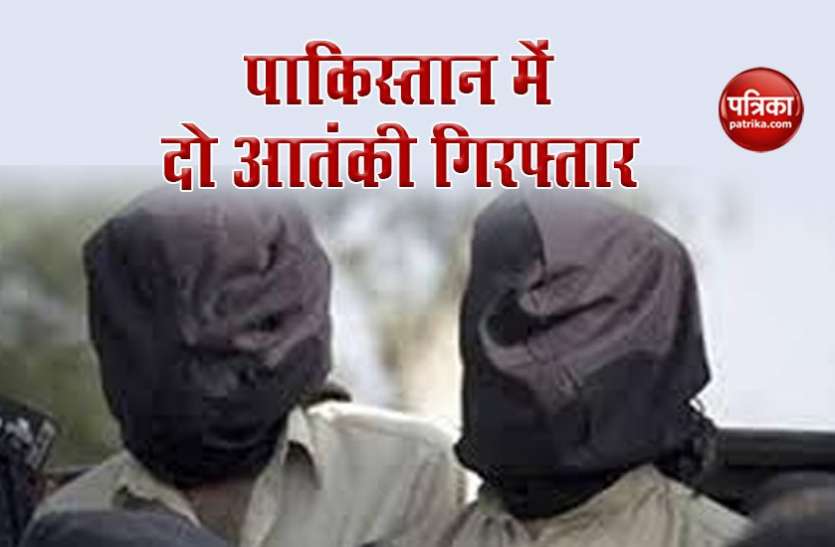 Islamabad Pakistan, which has shown double character about the action on terrorists, has started taking some steps against the terrorists before the FATF action. Two terrorists of a banned terrorist group in Pakistan have been arrested (Terrorist Arrest).
While giving information on Tuesday, the police said that anti-terrorism officials in Pakistan arrested two terrorists of Jamaat-ul-Ahrar (JUA), a banned terrorist group associated with Tehreek-e Taliban (Pakistan), in the Punjab province.
Pakistan: New move of Imran government before FATF action! Hafiz, Azhar and Dawood's properties to be seized
Police said that on the basis of a secret information, the Counter Terrorism Department (CTD) of Punjab Police has arrested the terrorists while conducting operations in Sahiwal city on Monday.
Arms and ammunition recovered in large quantities
While sharing the information, the police said that the terrorists had planned an attack on the personnel of law enforcement agencies in the city. The terrorists had weapons and explosives. On secret information, the CTD team conducted a raid on their whereabouts and arrested both of them.
China told Pakistan 'Iron Brother', said- solution of ho Kashmir issue in UN, PAK gave support on Uigars
Police said huge quantities of arms and ammunition were recovered from the militants. The terrorists had a hand grenade, a pistol, explosive material, bullets and a considerable amount of money. Both have now been taken to an undisclosed location for questioning.
Let us know that last week CTD arrested a suicide attacker of JUA in Lahore. This attacker was about to execute a major attack.
Pakistan's action against terrorists
Let us tell you that Pakistan last week, while acting on the terrorist activities issued by the United Nations Security Council (UNSC), took action against the bosses of 88 terrorist groups and ordered to seize their assets. It includes the names of terrorists like Hafiz Saeed, Masood Azhar, Underworld don Dawood Ibrahim. However, when Dawood's name surfaced and Pakistan's lies were exposed about it, Pakistan clarified that Dawood is not in Pakistan.
Pakistan: Ex PM Nawaz Sharif told by Prime Minister Imran's adviser, fugitive, contacted Britain for extradition
Officially releasing Dawood Ibrahim's address, Pakistan said Dawood lives in the White House near the Clifton Saudi Mosque in Karachi. Apart from this, Pakistan also issued two more addresses of Dawood. Dawood Ibrahim's second address is House No. 37, 30th Street, Defense Housing Authority, Karachi. Dawood's third home is in Noorabad, Karachi. Pakistan has said that action will be taken on this terrorist soon.
Pakistan terrorist
pakistan punjab province
Pakistan Take Action on Terrorist Organization
Tehreek-e-taliban
underworld don dawood ibrahim
Action on terrorist organization of Pakistan
Pakistan Action Against 88 Terrorist
Pakistan Arrest Terrorist
Pakistan Terrorist Group
Tehreek-e-Taliban
Pakistan terrorist arrested
Pakistan Terrorist Group
Pakistan Punjab Province
Pakistan banned terrorist organization